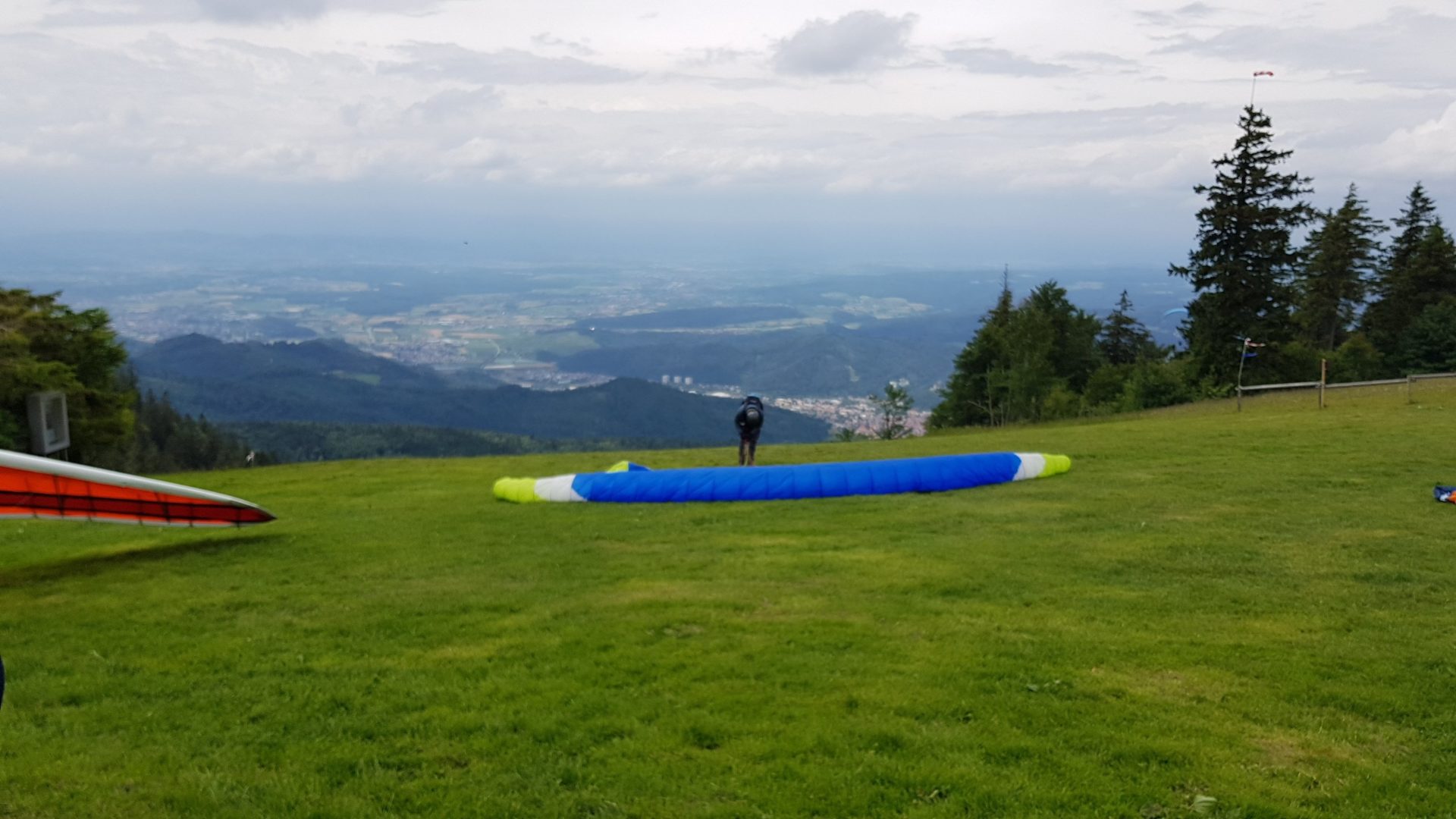 Day 2 or i'm doing fine….
Day 2 or i'm doing fine….
Should not be so, after yesterday's stage of almost 500km.
And indeed, yesterday was long and the podex flat.
But today welcomes us with a nice breakfast, so we can spend the day relaxing.
Rolf has prepared something and so we start around 10 clock to take this part of the Black Forest under the wheels.
I must confess, that I can not call the individual stages a few hours later in the cerebellum so fluently. If you have nothing to do with the planning and just drive behind, the mental resilience leaves something behind.
Therefore, as a precaution I let run the recording function of my TomTom and will publish in the addendum the track here, I ask for some patience.
The weather is pleasant, although or just because the sky is overcast and therefore the temperature does not skyrocket. And so we snake over almost 240km through the Black Forest to finally arrive at our place around 4pm.
Germany is playing the first soccer game at the world championship today. Nevertheless, let's not forget to drink a cold beer at 5 pm. But then quickly to the room, watching the Germans in the second half losing and then at 19 o'clock still a delicious dinner in the restaurant to complete the day.
The cold cuts, which I choose from the Vesper-menue, are enough for 2 people. But I'm brave and I can do it alone. Let's see if I need a breakfast tomorrow.
Total distance:
222.06 km
Max elevation:
0 m
Min elevation:
0 m
Total climbing:
0 m
Total descent:
0 m
Download file:
20180617-track.gpx