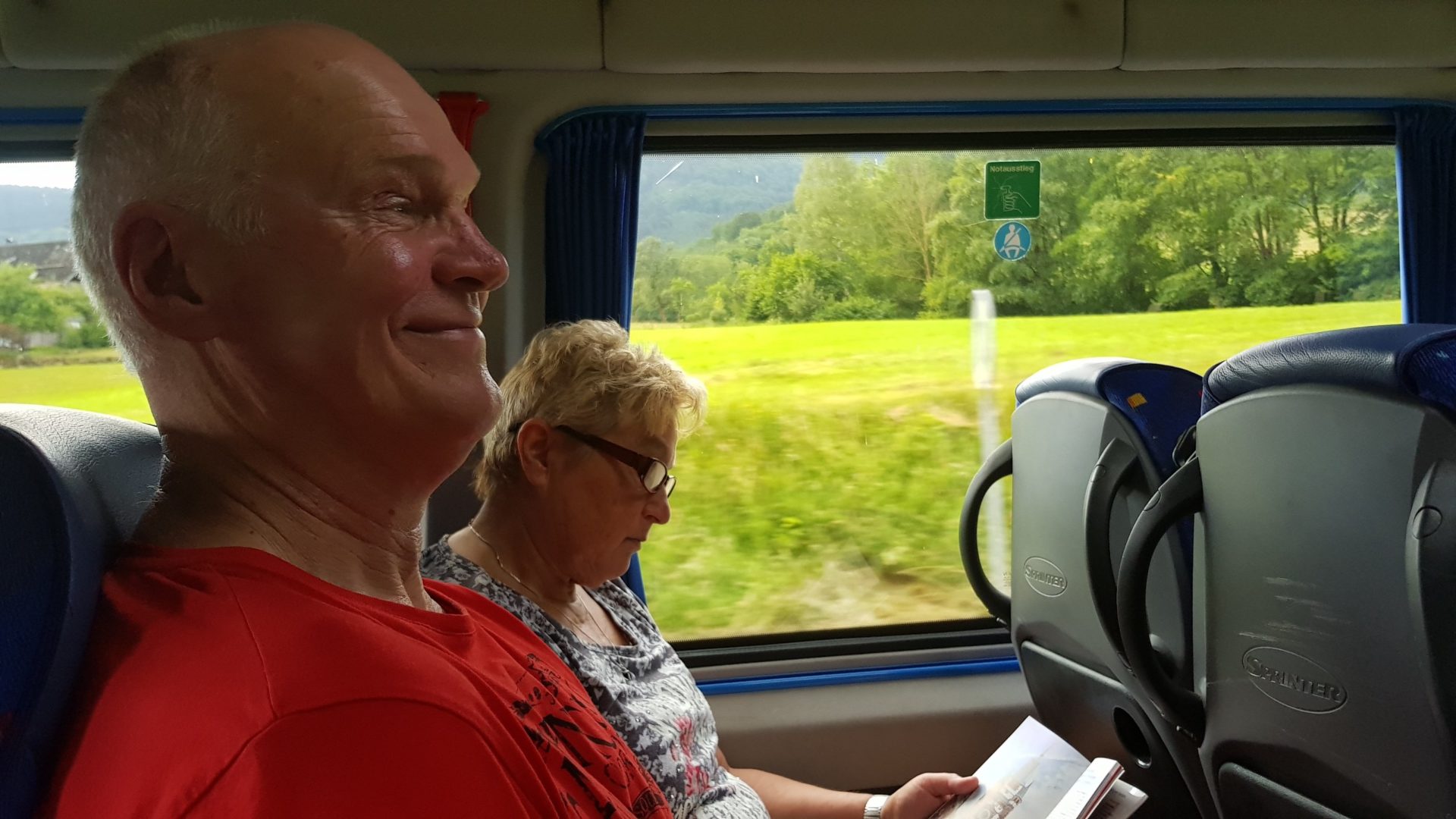 Day 6 On foot.
Day 6 On foot.
In advance, everyone is fine, the motorcycles too. But after yesterday's hot day and the forecast of rain for lunch today, yesterday we decided to explore Freiburg on foot today.
To make matters easier, we can take the free bus to Elzach and from there take the train to Freiburg.
So, after the obligatory breakfast, it goes on the bus and without a long break on the train to Freiburg. No parking worries, no motorcycle clothes that are totally unsuitable for a walk. Glorious.
So we explore the city of Freiburg. Gabi is well informed by her ADAC travel guide and steers unerringly to the sights of the city.
We gentlemen stop her now and then with a seated insert with ice cream and / or beer.
That's how it's done.
Around 3 pm we start our way home, the way we came, first train, then bus.
From the bus we make a small detour to the pension of our first booking, pay the bill and approve us for the evening the usual drinks and culinary deposits, while we plan the tour for tomorrow.
Who is crazy about the few pictures from Freiburg?
On the one hand I can not remember all the data and stories anyway, on the other hand there are a lot of pictures of the interesting points of Freiburg city center.
So that would carry a little owls to Athens.
Therefore here a link to more information.