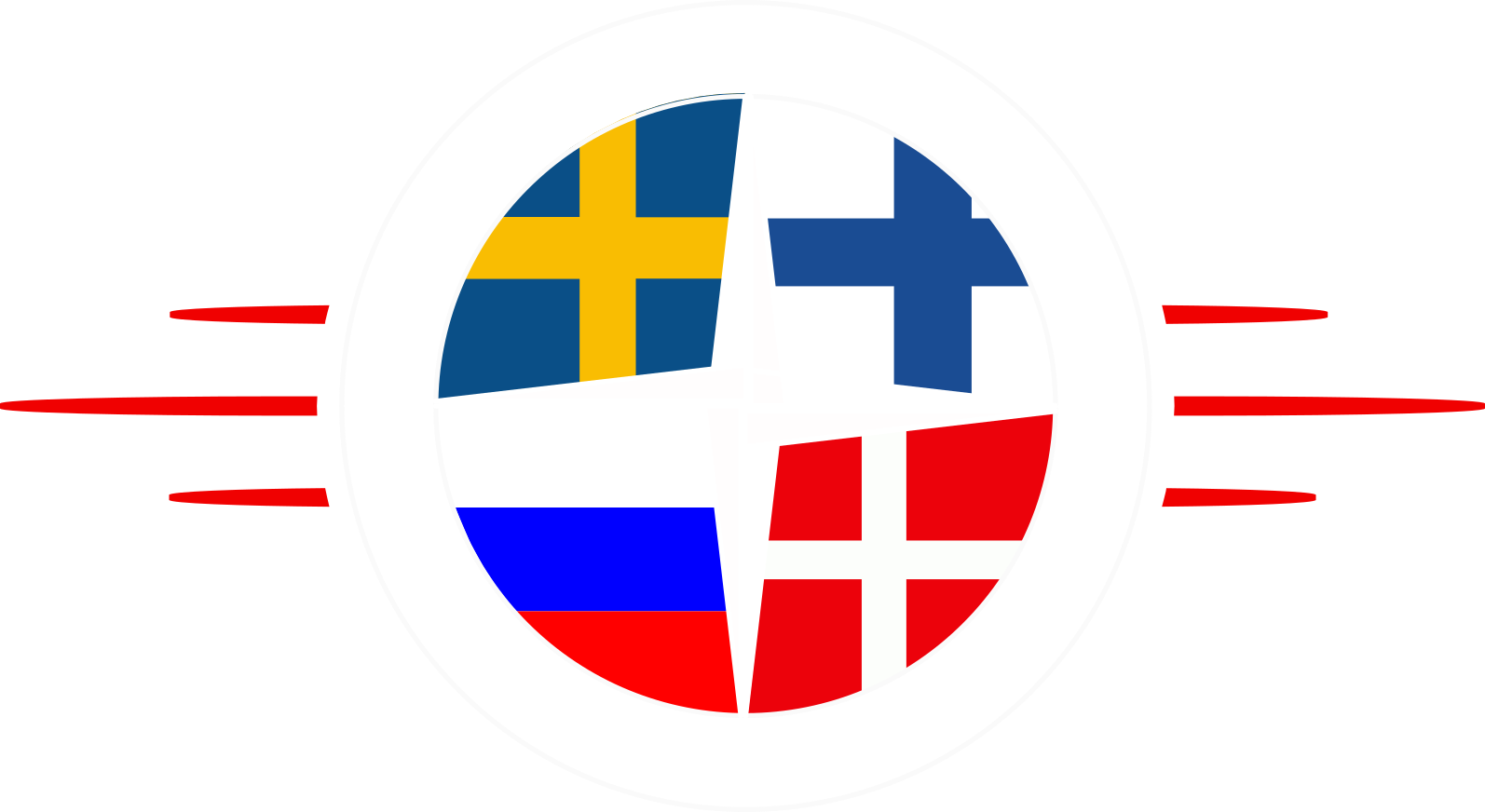 Finally …. the summary.
Finally …. the summary.
Now it took a few days longer, until I summarize some statistics and thoughts about the tour.
But, better too late than never.
First of all, no one was injured, no motorcycle failed, no equipment involuntarily gave up. So actually a consistently positive result in terms of driver / passenger and equipment.
Statistics do not really exist that much.
The tour went over 12 days and 3032 kilometers.
As far as the costs are concerned, I did not actually keep a record.
The average consumption of the small Japanese girl was somewhere between 5.5 (Germany with almost exclusively highway) and 4.6 (outside of Germany with speed limits between 80 and 110km) liters/100km. The fuel prices in Denmark, Sweden and Norway were by no means astronomically high. With just under 1.60 € / liter maximum just above what will be due here in a few days to start the summer vacation.
The campsites were all for a tent and 1 person between 9 € and 19 €, where you have to say that the utilities are not necessarily related to the price.
The more north, the more rustic (but always clean), coming to the south partly hotel level. Hats off. There has obviously been a lot of change in the last few years.
So everyone can add up the numbers for themselves.
The only astronomical expensives in Norway were cigarettes and alcohol (in my case, however, only canned beer). Here is a price of 12 € for a box, or 6 € (gas station) for a can of beer already steep.
But okay, to what extent cigarettes and canned beer are part of a successful holiday, everyone decides for themselves.
And personally?
Well, the camping adventure did not turn out to be that adventurous. With the right equipment (small, light tent), properly stowed, the whole thing was actually a pleasure after 2 days. The construction worked better and faster every day, the morning packing lost the horror, the tent and other things did not wander just individually in their containers , but were loaded rather volume-filling into the rollback.
The campgrounds all had reasonable to pleasant sanitary facilities and showers, whether to pay individually, or included in the price.
Therefore "allet jutti" (everything´s fine).
Would I travel like this again?
Since I, or we were lucky with the weather, clearly yes. In the preseason there is always a free campsite and the fact that the sleeping place depends on the day trip has a clear advantage. How it works best, below.
And personally, so the tour impression?
It was a lot of fun. So much so, that I strongly suspect to see Norway again, because this time I am actually quite far south in the direction of home bent. There is more to see. And Sweden has seen us only briefly. Also this country asks for more kilometers and time.
My travel companions, Denise and Normand were fabulous companions.
And therefore a few personal words to the two:
Thank you very much for the opportunity I was able to accompany you for a few days.
You were both drive and inspiration.
I wish you many more successful kilometers on this and all the following trips you are planning.
You have broadened my horizons and not least ensured that I broke out of my German comfort zone to find a new one and to take new impressions of this trip.
And the homemade coffee in the morning, priceless!
The friends crossed the Arctic Circle 2 days ago and are moving further north, according to the latest reports at maximum temperatures of 6 degrees and snow in the weather forecast.
Good luck.
And me?
I am back home with a lot of impressions and experiences and I am waiting for the next vacation.
This time in the Black Forest, also with a motorcycle and classic in the hotel.
So not quite as wild as in the last days.
But, the impression remains, even if at first only as a small strip of light on the horizon, the subtitle of my website may be, so with great care and the hope that it goes on, can be answered positively in a few years.
I'm curious, at least, what can come and come ……..
And here are a few words to my equipment:
1 man tent by APS Mountaineering
Bought at Amazon, small pack size and weight, Alugestänge and completely sufficient for the tour.
Price about 90 €


S

leeping mat / air mattress
Bought at Amazon, Chinese product with (important to me) attached, inflatable pillows.
The mat could be further filled with air beyond the "self-inflating" level.


Unfortunately, that worked only on the first day.

After that she lost her air quite fast, but remained
useful as a m

attress.

Since she had a pretty big pack size, I would do the next tour with a sensible sleeping pad and extra pillow, just to reduce the pack volume.
Price about 20 €

Sleeping bag


Well, I still had it lying around.

A light and small packaged model from Decathlon bought about 10 years ago.

Certainly not suitable for temperatures below 7 degrees, you have to make do with an extra liner or something "dressed" go to bed.

C

amp chair
Veeeery important to end the evening relaxed.


Again, I trusted a Chinese product from Amazon.

Small in pack size but more than enough to dwell in my age not a late hippie right on the floor.
Price 30 €

Camping stove / camping dishes
Nothing, nada, nil.


Since the friends had a camping stove, this was not essential.

On my return trip, I helped myself to breakfast at the petrol stations.


For another tour, I will definitely remember this, as a smaller mattress in rollback will provide space for this equipment.

Topcase carrier from SHAD, especially for my Z1000


This part replaces the passenger seat bench and provides, on the basis of fixed attachment at factory points, a secure transport substructure.

This worked perfectly together with the "Rokstrap" straps.


Price 93 € (plus about 14 € for changes)

saddlebags


I had cheap a pair of saddlebags brand QBag of Polo shot over Amazon.

They proved to be big enough for this tour (assuming you are limited to the bare minimum and resist the desire to pack 12 sets of underwear for 12 days – "Rei" is still available in the tube) and have weathered the trip (almost)

.


The only problem, on the last return trip on the highway, the left bag like Icarus once the sun came to the exhaust too close. S

lightly molten plastic was the result, including a tension belt.
The bag is still tight and can still be used.


Price 40 €

N

avigation
I had tried several Navi apps on my phone and was halfway satisfied with the possibilities, but the fact that I should expose a top mobile phone to wind and weather on the handle bar finally led me to buy a TomTom 450 with a world map at Louis.


I had a Garmin Zumo before and friends always warned me against TomTom.

Still, it was just over half the price of a Garmin top spec and I have to say it did not disappoint.


Route guidance clean, operation in some areas getting used to (some points are a bit hidden) but all in all, a sat nav, which I will gladly take back on the road.

Camping App
In order not to overload the GPS with POIs, I had installed the APP Camping.Info of POIBase on my mobile (Android) and downloaded campsites in Germany, Denmark, Sweden and Norway via their website.


And that worked out great.

At the site in the vicinity of XXkm search and already found camping sites with all information and, important, reviews.
Price Free

Additional equipment on the motorcycle
A 12-volt USB power outlet that I used to charge my phone or tablet during the ride in the tank bag during the day.


Price 13 € Link




Well, and with the equipment, I have come very well on the holiday rounds.
And now the Black Forest vacation is waiting for me. In less than 1.5 weeks it continues …… stay tuned.