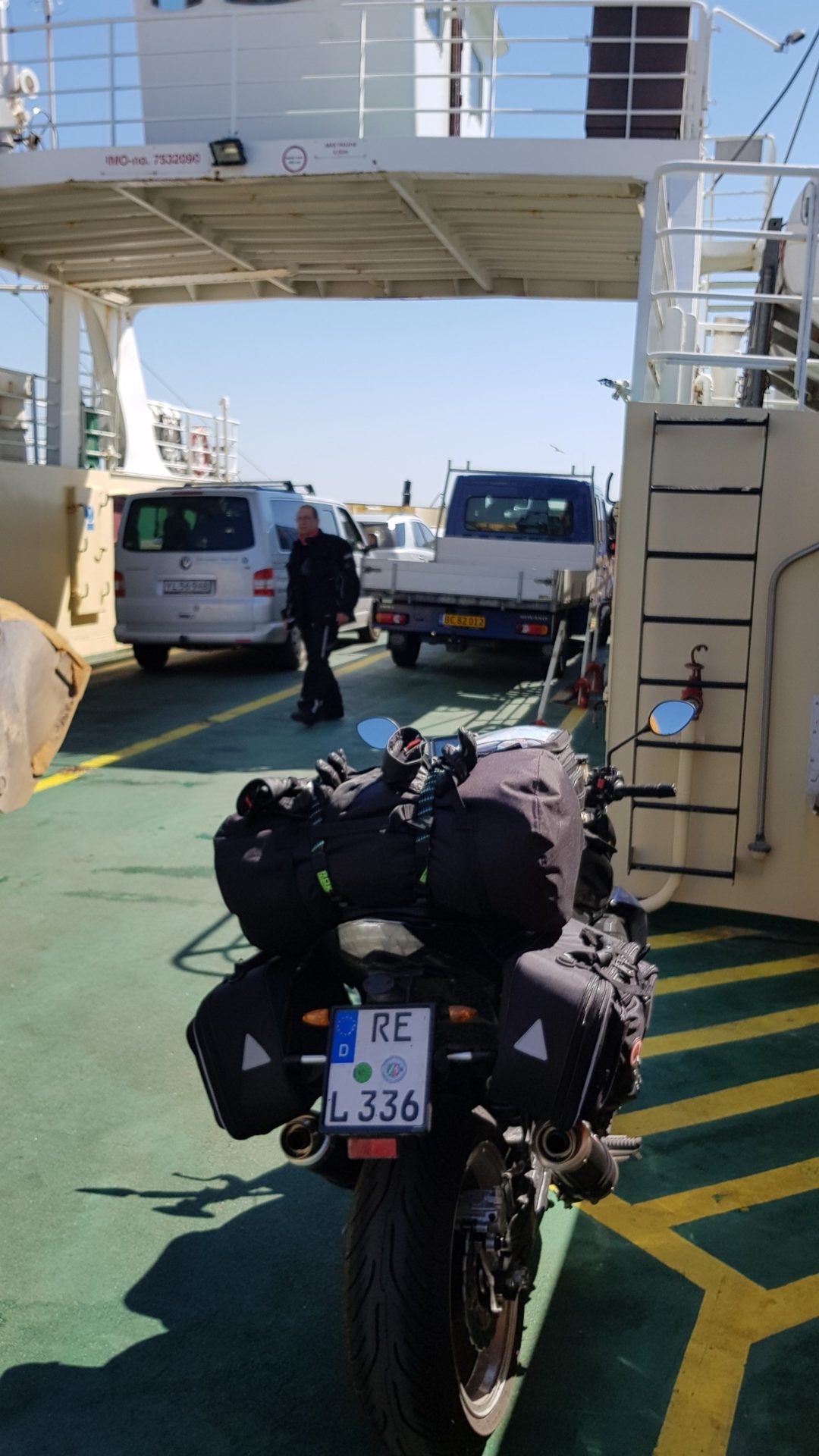 Day 9 or you can't make Denmark in one day.
Day 9 or you can't make Denmark in one day.
My God, I slept bravely well!
This is the first thought that goes through my mind this morning as I wake up at a time when you can get up.
To stay in the tent until 8 o'clock, I have rarely succeeded in the last few days. That's why I really appreciate this extra hour.
I try after getting up to have breakfast, but end with only a coffee, because I would have to pre-order buns yesterday, which I just did not.
Am I already in Germany?
Okay, the coffee is good, that helps and I can take care of the rest later.
All utensils, which would have to be packed a little bit wer in the rollback yesterday, are now almost dust-dry. Fabulous.
After extensive editing of the photos for the block, I finally pack everything together and I am about 10 clock on the way.
First stop at the gas station. Not because of fuel, that's enough. No, the first coffee was missing his escort, the rolls. So at the gas station with rolls and a second coffee the balance of forces restored.
The plan is to get as far as possible to Tønder on Federal Highway 11 today.
The B11 doesn't really cooperate…..
The route from Hirtshals is anything but edifying. Barely bends, miles straight, lots of traffic and the scenery is pretty, but nothing more.
In Thisted, after 2 lye pretzels at Lidl, I change the route and drive from Thisted via Agger, Thyborøn and Husby to Hvide Sande.
Here I am already looking for a campsite, as the weather (too hot) and the traffic (too much) hit hard.
In addition, the branch line is not much more exciting.
The only thing worth mentioning is the ferry from Agger to Thyborøn. Small, contemplative and indeed with somehow familiar flair.
Here I also meet a German who is traveling by motorcycle and lives near Haltern. He too is on his way home …… maybe we meet again on the way.
Otherwise, the side road also forces me a lot.
Also mostly straight, miles past unobscured dunes, combined with a stiff breeze, which forces me even on a straight line to the slope.
I finally choose Henne Strand, with all the bells and whistles and 4 stars.
I'm curious what tomorrow is on the bill …..