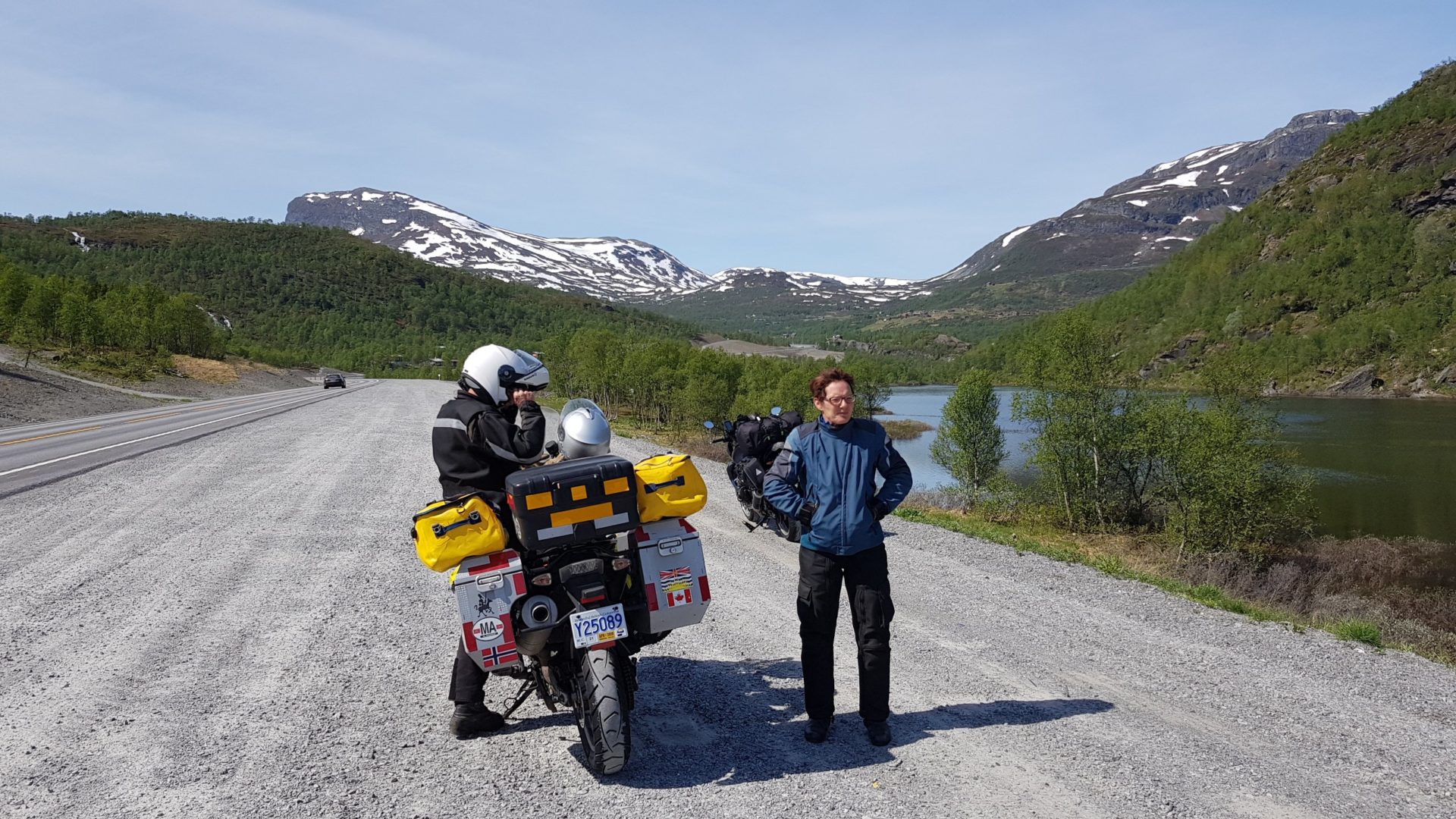 Day 6 or everything has an end…..
Day 6 or everything has an end…..
……. and that comes today.
Here our ways separate. Denise and Normand head north from our last shared campsite in Vossewangen, but I will head south.
Every kilometer that I still ride, I would have to go back in two days on the almost same route.
Tonight again have a delicious pizza and a delicious beer, to which the two invited me, although I actually wanted to take over the bill.
Therefore, today only the map and pictures, tomorrow in the supplement then more to the track …..
Supplement on 28.05.2018
Since I did not feel like "desk work" last night, today still a few lines.
After leaving our camp at the usual time, between 9 and 10 o'clock, we followed the E16 via Fagernes, Ryfoss, Steinklepp and Flåm to Voss. Nice road, comfortable driving, despite or just because of the speed limits. Everyone is somehow much more relaxed. Unpleasant, however, in terms of temperature, the tunnels we had to go through.
The first made a temperature drop of 20 degrees within 10m of the entrance to attention, all the others were more cautious but still cold tackle. Normand had the outside temperature gauge of his BMW in mind when entering the tunnel, and spoke of 7.5 degrees. Outside it was about 24 degrees.
The longest tunnel, the Lærdalstunnel greeted us with a length of 24.5 degrees at similar temperatures and kindly invited us to a small winter tour.
In the tunnel my fuel gauge, at least the last beam cheekily winked to tell me that it is time to visit a gas station, that increased the appeal of this route really only.
The gasstation was directly behind the tunnel and despite blinking were still just under 4 liters in the tank. No reason to be excited.
Around 15:30 we arrived in Voss, or more precisely Vossewangen. I already mentioned the rest above …..