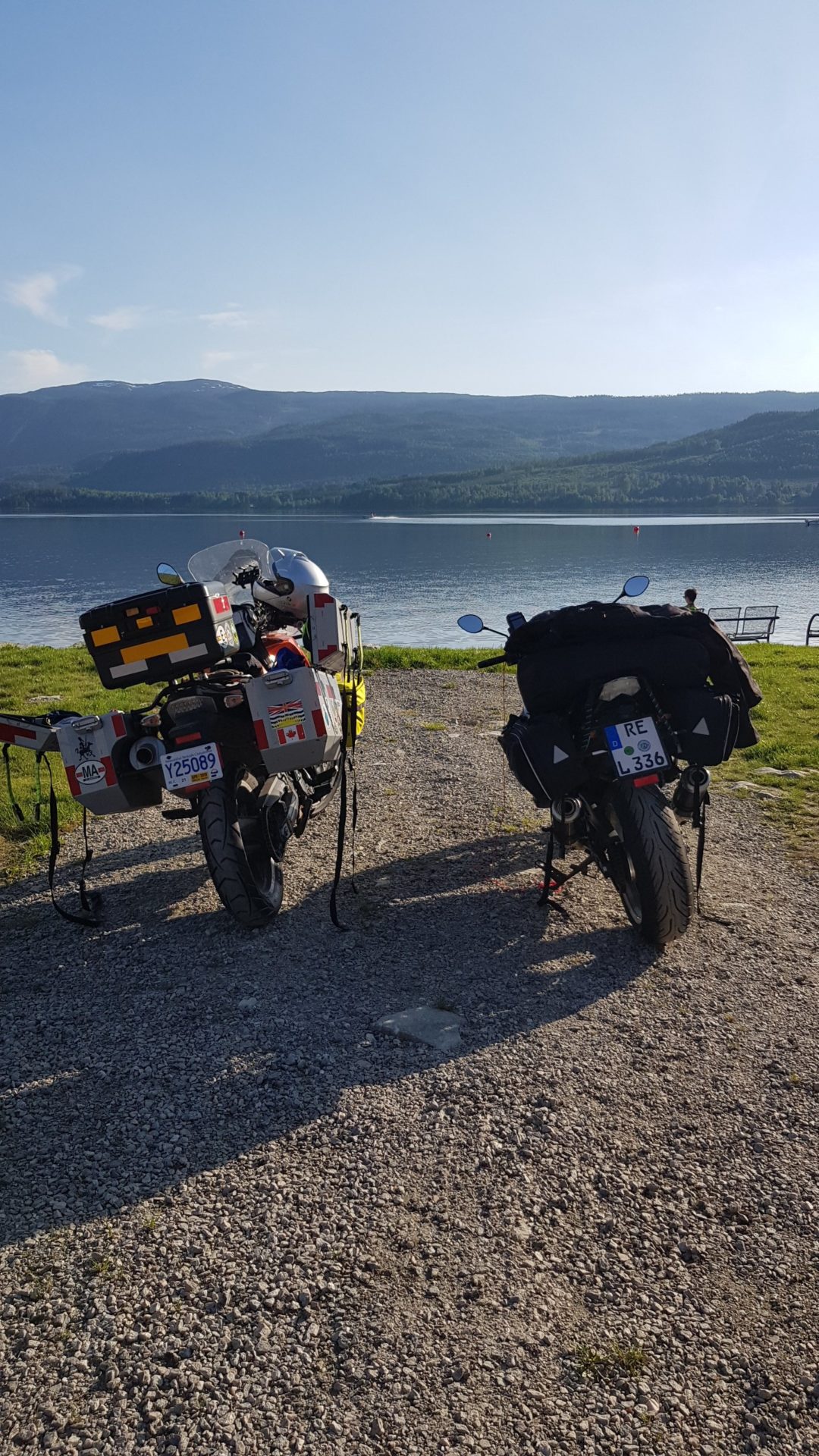 Day 5 or still going north….
Day 5 or still going north….
Did I already mention that we had fantastic weather so far?
Who now suspects, I would have to report now over the first rainy day, far from it.
The weather is great again today, the bike is fine, so a relaxed onward journey this will BE.
Bergen is the declared goal of my two fellow travelers.
That would be too much for a day trip, but there is already the approximate direction.
So we start at 9 in Kungläv and take the highway north.
Meanwhile, the highway has turned out to be a quite relaxed possibility in a pleasant environment with 100 km / h to get on well.
On the highway we stay until Munkedal to change there on a "scenic route".
Long curves and beautiful surroundings keep us up to Halden.
There it goes again on the highway. The daily plan is to come to the north of Oslo.
According to the map, there are plenty of toll roads around Oslo and we wonder what hole the trip could rip in our budget.
To say it in advance, none at all. As a friendly Norwegian explains, motorcyclists pay no toll. The background is simple. Since the front license plate of a vehicle is automatically detected when entering a toll road, the government has also determined that we do not have to pay. Watch out!
So for Oslo, my fears after crossing Gothenburg in terms of traffic, however, turn out to be wrong.
On the one hand, it is Saturday, on the other hand, the whole of Oslo is tunnelled.
Accordingly fast we come around Oslo and finally land at 15:30 in Hønefoss, where we treat the horses once again a load of water.
An hour later we find our campsite in Hallingby.
Right on the water, little shade, but as soon as the sun goes down, it gets much cooler.
The tent is ready the night may come.