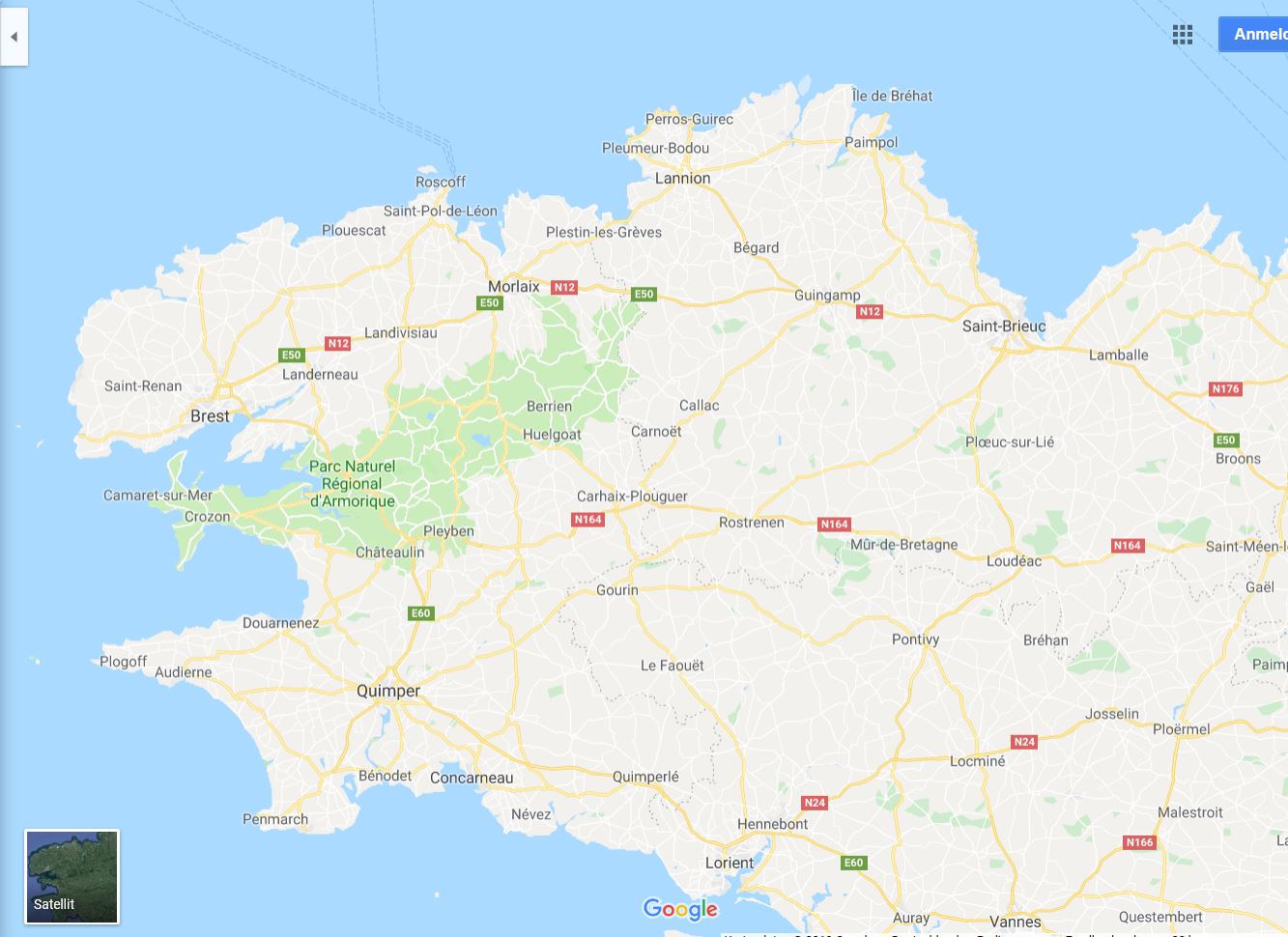 First preparations ….
First preparations ….
I'm on vacation again …..
On the other side, what means "again".
The last vacation is not so long ago, 2 weeks in March.
But without motorbike, actually does not really count.

No, again with the bike and as the devil wants, back to the coast. This time in Brittany, ie France, ie the land of the "frog leg eater" and more or less directly opposite in the north the "shit British strong beer drinker" (Monty Pyton sends greetings).
Actually, not much to prepare. My equipment will be extended by a 3-person tent, which I still have to order from Amazon.
As formerly written, the 1-person tent is small in packing size but just small, as far as the actual accommodation.
Therefore, it may be a bit bigger, so that there is room for luggage, if the weather does not play along.
It is planned to drive as far as possible or as close as possible to the coast. Well, possibly beginning in Belgium, since the Netherlands are well known, let's see how it will be from Belgium.
Starting on 21 June,2 weeks are planned. Actuall even the Ardeche calles. Long, long ago, I was there with the Goldwing.
The trip then goes again over 1000km to the southeast.
Let's see what the little Japanese girl can do.
Therefore, stay tuned …

09.June 2019, a small supplement ….
The new tent was quickly ordered and has actually been delivered after just one day, thank goodness Amazon.
Of course, I set it up on a trial basis and realize that it's a not insignificant difference in the sheer surface.
While admiring the Belgian brocade in the fireside room, the exquisite library, and the finely curved alabaster in the salon, on the first visit, I forgot to take pictures.
This will be done immediately on the next setup, determined!