Canadians without humor
Canadians without humor
So, Germany has made it to the final in ice hockey. And? What changes for me?
Do I have to assume that "we" will soon be ice hockey Olympic champions?
However, the opinion of the German state regarding the ability of Canada's ice hockey fans to suffer does not seem to be high.
In a tweet from yesterday German tourists are advised not to talk about ice hockey. Yes, is it possible?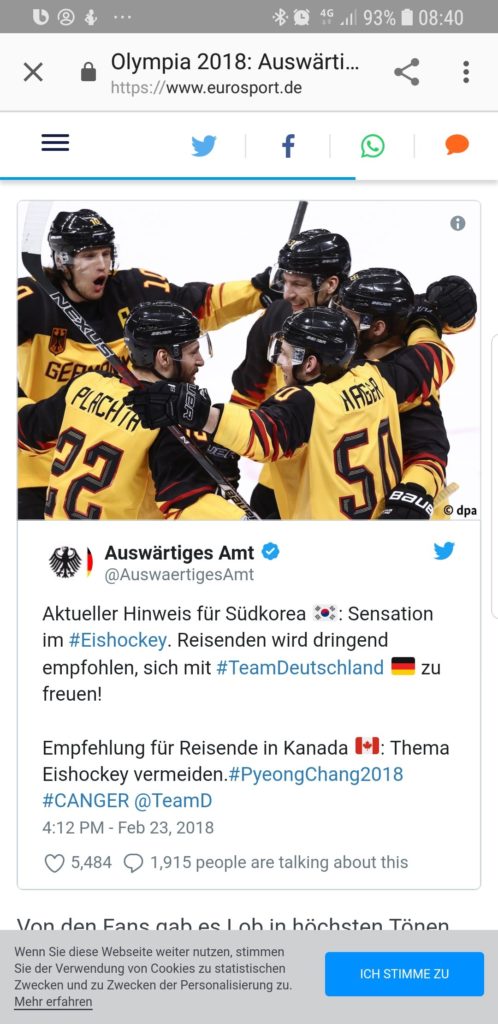 Pointed out to me by a friend from Canada. There, the tweet reads even worse: